GUIDES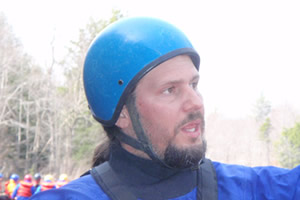 Nate Pelton - New York State Licensed Guide # 3026
Nate began guiding in 1997. What started as a summer job turned into a career and life. When not running the rivers in the Adirondacks, Nate and Becky enjoy exploring other rivers around the country.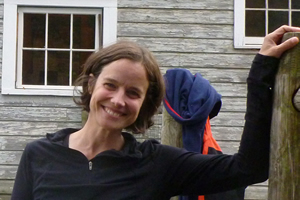 Becky Pelton - New York State Licensed Guide # 3167
Becky started guiding at the AuSable Chasm in 1998 and has been on the river every season since. She started on the Hudson in 1998 and it his her favorite river. When not on the river, Becky is a Speech & Language Pathologist at Long Lake Central School, the smallest school district in New York State.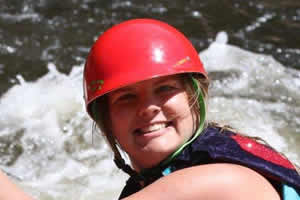 Mandy Bane - New York State Licensed Guide # 7048
Mandy was born on the Youghiogheny River in western PA. Her Dad was a river guide and she accompanied him on more trips as a youngster than she can remember. She's new to the Hudson, but the river is in her blood.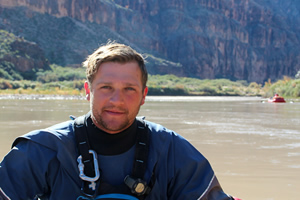 Nick Carvin - New York State Licensed Guide # 7518
After spending many years high in the mountains of random countries, Nick eventually decided to dive into the world of whitewater. With just a few years under his belt he's already trying to run every river he can. If he's not on a peak or on a river you might find him actually working Environmental, Health and Safety for a power plant in the Northern Catskills.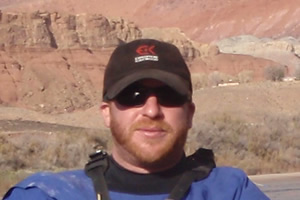 Greg Casto - New York State Licensed Guide # 3088
Greg has been guiding rafts since 1997. He does many of our overnight trips on the Hudson, and is licensed on the Moose River too. Greg has experience running rivers all over the country.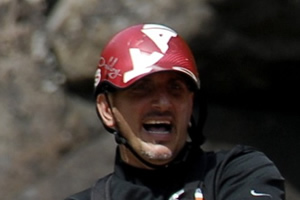 Nick Daba - New York State Licensed Guide # 4832
Nick fell in love with whitewater on a rafting trip on the Housatonic river in CT. After organizing several trips for friends, he became licensed in Maine and then New York. Nick also works full time as a Physical Therapist.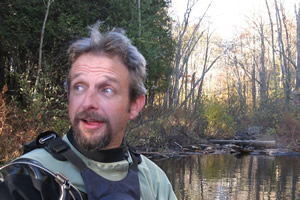 Mark Erler - New York State Licensed Guide # 3095
Mark "The Professor" Erler has been guiding since 1998. He is very knowledgeable in all aspects of the river environment and is sure to keep you entertained. Mark works on the ski patrol at Gore Mountain in North Creek, the first ski patrol in the US.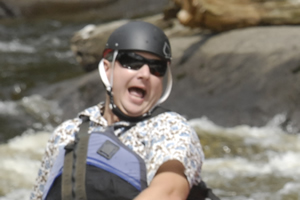 Jason Meyer - New York State Licensed Guide # 3166
Jason started guiding on the Sacandaga River near Lake George in 1998, eventually guiding the Hudson as well. Jason works as a Field Technician for an environmental quality company during the week. Jason and his family live in Saratoga Springs, NY.
Joe San Antonio - New York State Licensed Guide # 4421
Joe has rafted the Animas River in Colorado, the Main Salmon in Idaho and the Nile in Uganda. He received his NY State guides license in 2004 but spent several years in Montana where he guided day trips through the Alberton Gorge. When not on the river or helping to raise his 3 beautiful kids, Joe provides adventure-based programs for adolescents in substance abuse treatment and he is also a part-time ski instructor at Gore Mountain.
Frank Shaw - New York State Licensed Guide # 2146
A man of many talents, Frank has had a career in the Navy, is a pilot and owns two planes, is a high school science teacher, and guides full time in the summer. Frank guides day trips and overnight trips on the Hudson.